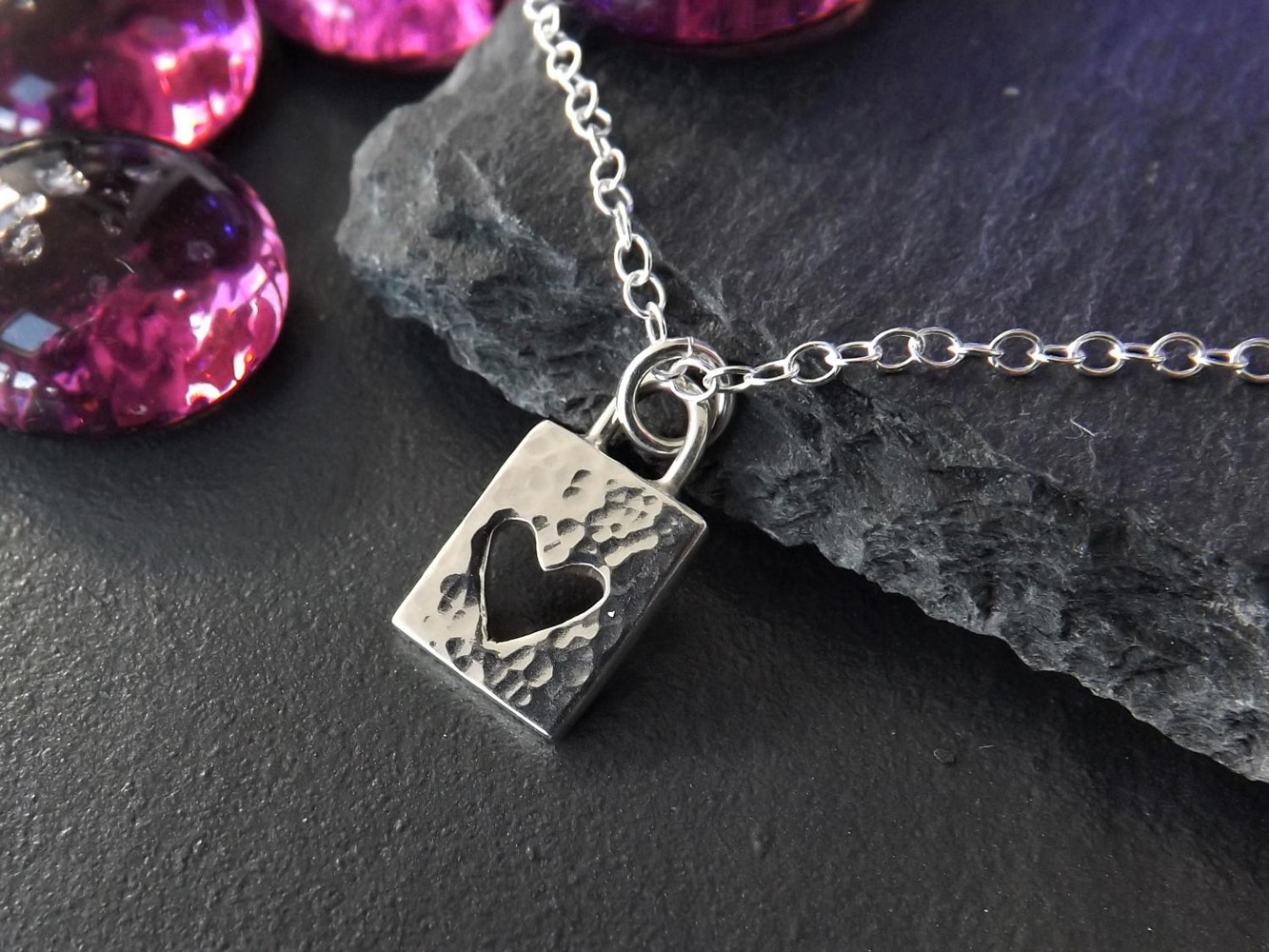 Sweethearts Padlock Necklace, Handmade hammered silver pendant on 16 inch sterling silver chain
NPHP*S002
A little handmade silver heart pendant resembling a padlock. The hammered surface catches the light from all angles. Handmade sterling silver pendant with cut out heart, hanging on a sterling silver trace chain. Inspired by the sentiment expressed by so many sweethearts who have left padlocks on bridges all over the world to symbolise their love, this sweet little necklace is an ideal gift for someone very special.
Chain length: 40 cm

Pendant height: 15 mm

Pendant width: 9 Millimetres

Materials: Sterling Silver

Hand made using traditional methods. The heart was drawn freehand and cut from the silver using a piercing saw. This was followed by filing to remove the rough edges and sanding with several grades of abrasive papers to smooth the edges and remove scratches. Next it was heated to soften the metal before applying the texture by hammering and the u-shaped wire was soldered to the top before it was pickled to remove the fire scale caused by the blow torch. Finally lots of polishing to give its lovely sheen before attaching to its chain.
£28
Free carriage within the UK