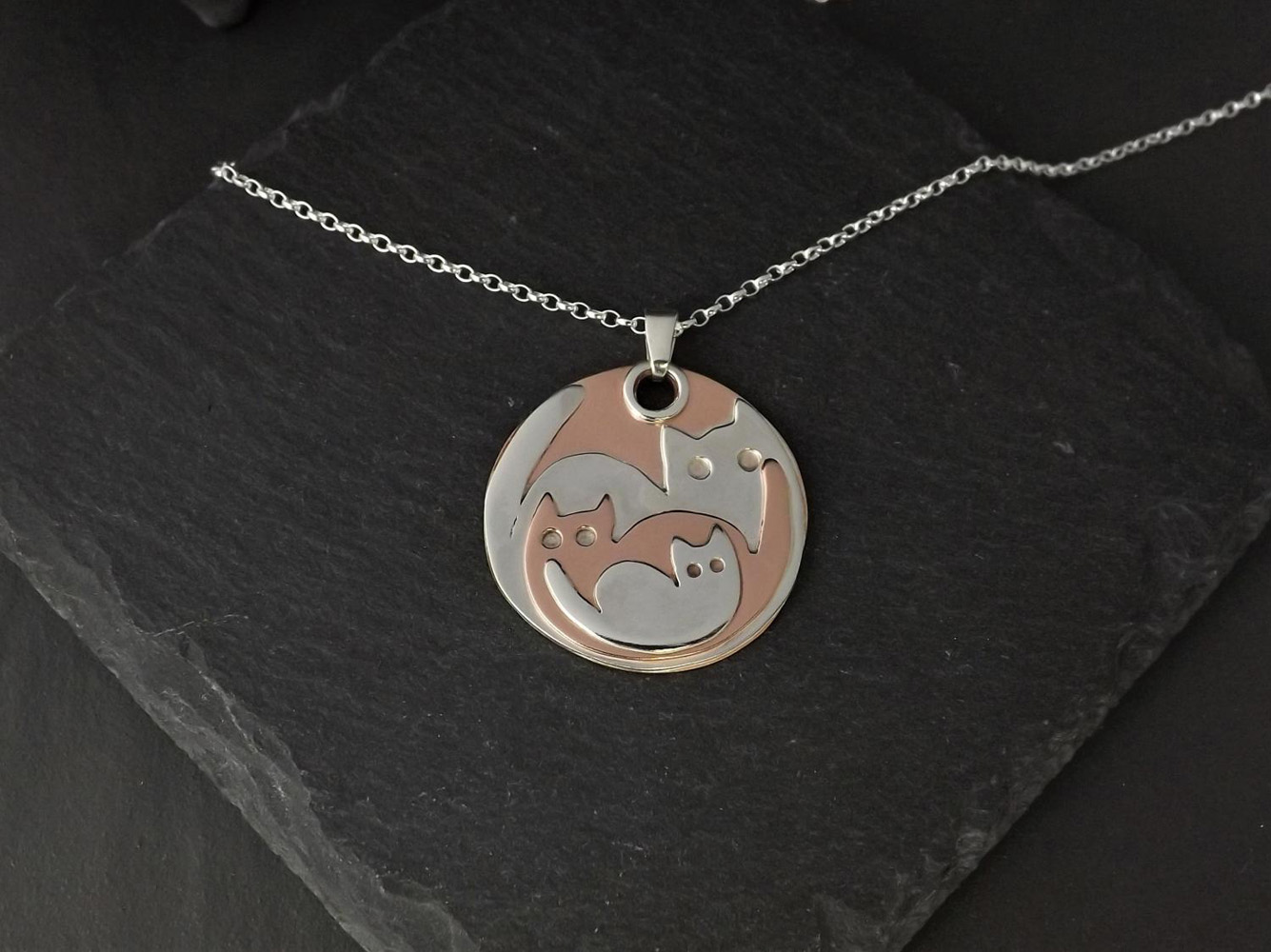 Cat Family Necklace, Handmade Silver and Copper Cat Pendant on Chunky 20 inch Chain
NPLNML002
This unique handmade Cat Family Pendant is made from a combination of sterling silver and copper, hung on a longer 20"/50cm sterling silver chain.
Chain Length: 50 cm

Pendant height: 2.8 cm

Pendant width: 2.8 cm

Materials: Copper, Sterling Silver

Hand made using traditional methods. The design was drawn freehand and cut from sheet sterling silver and copper using a piercing saw. The rough edges were then filed and sanded with abrasive paper to smooth the edges and remove scratches. Holes were drilled for the cats' eyes and for the jump ring and the cut out heart on the back of the pendant. The pieces were layered and "sweat soldered" together. A bail was made and soldered at the top around the jump ring. The piece was then placed in a warm pickle solution to remove fire scale caused by the blow torch. Finally lots of cleaning and polishing to achieve a high shine before hanging the pendant on its chain.
£68
Free carriage within the UK