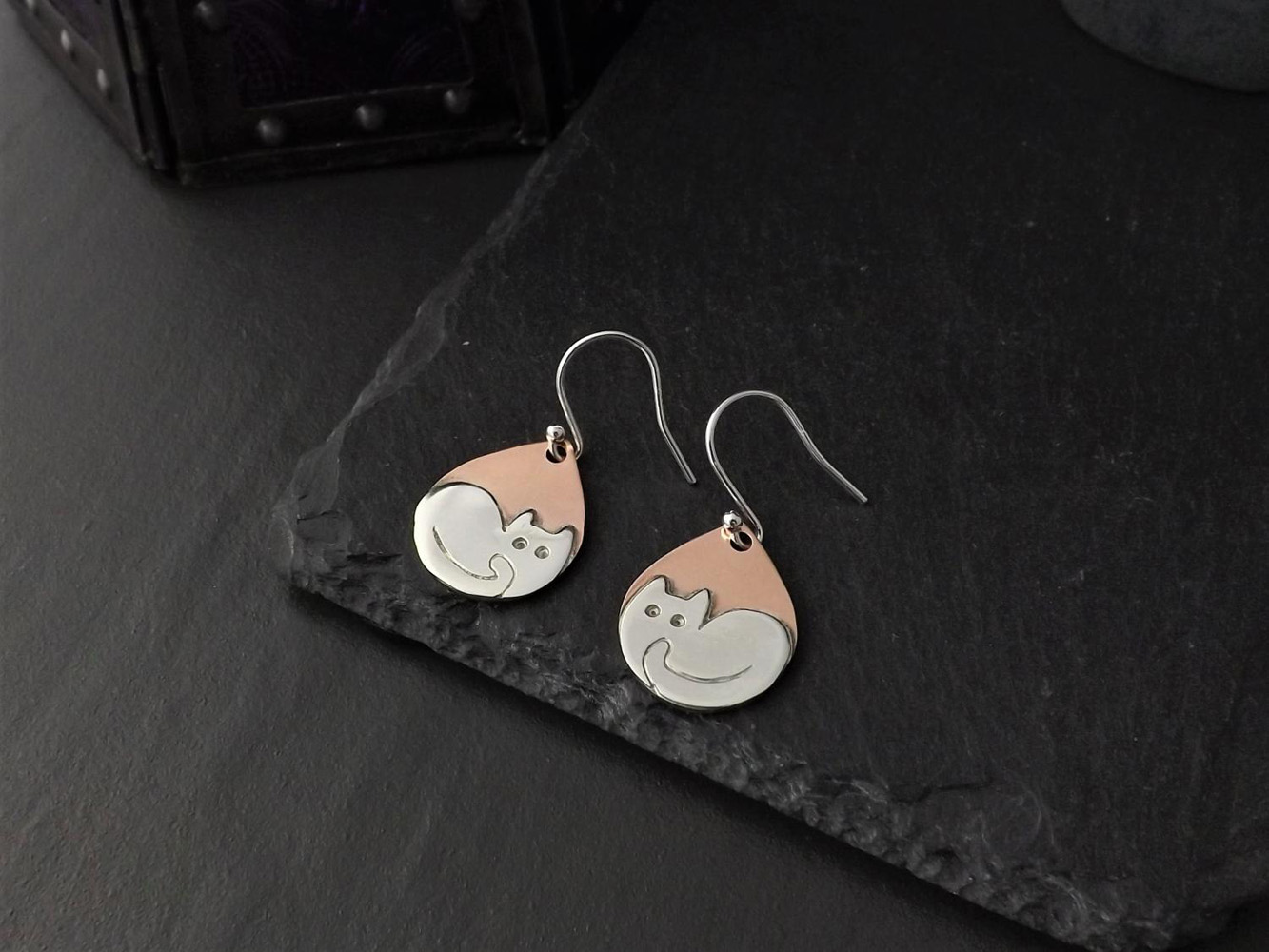 Curled Up Cat Earrings, Handmade Silver and Copper Dangly Earrings on Sterling Silver Ear Wires
EDLCMS002
Cute silver cat earrings. Little silver cats curled up on copper teardrop shaped earrings, hung on sterling silver ear wires. Do you now a cat lover (or crazy cat lady) who also loves jewellery? Well look no further, here's the purrfect gift for them!
Length: 2 Centimetres; Width: 1.7 Centimetres

Materials: Copper, Silver
Hand made using traditional methods. The cats were individually drawn freehand and cut from sheet sterling silver using a piercing saw, and similarly the teardrops were cut from a sheet of copper. Holes were drilled for the cats' eyes and for hanging the earrings on their wires. The pieces were then filed to remove the rough edges and sanded with abrasive paper to smooth the edges and remove scratches before soldering the cats to the teardrops. They were then placed in a pickle solution to remove fire scale caused by the blow torch. Finally the pieces were cleaned up and lots of polishing to achieve a high shine before hanging them on beaded sterling silver hook wires.
£28
Free carriage within the UK