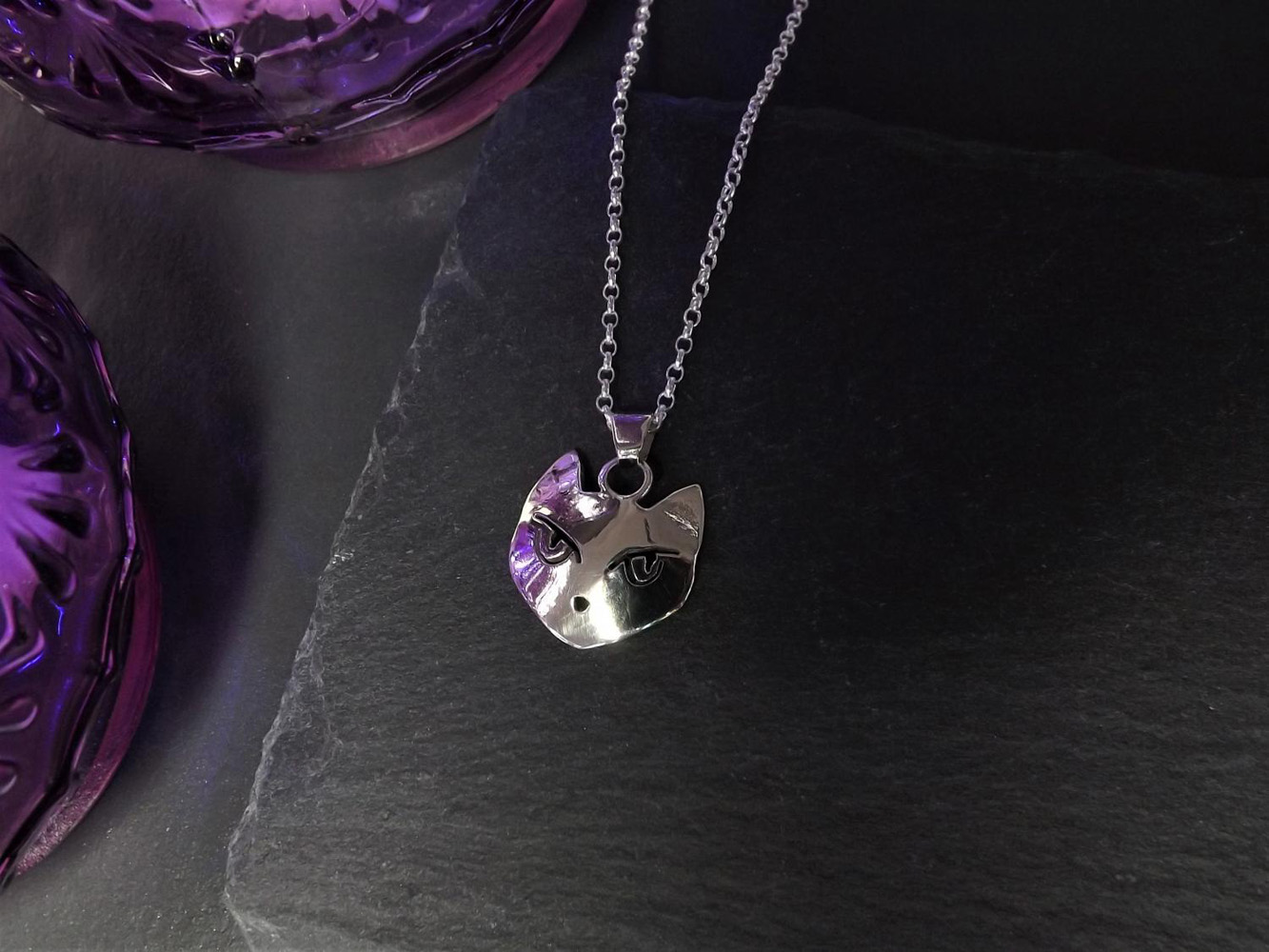 Curious Cat Face Necklace, Handmade Silver Cat Pendant on 16
NPCC*S003
Unique silver cat pendant. Purrfect gift for any cat lover. Pendant made from sterling silver hangs on a 16"/40cm sterling silver belcher chain.
Chain length: 40 cm

Pendant height: 1.8 cm

Pendant width: 1.8 cm

Materials: Sterling Silver
Hand made using traditional methods. The design was drawn freehand and cut from sheet silver using a piercing saw. The rough edges were then filed and sanded with abrasive paper to smooth the edges and remove scratches. The face was then domed slightly to add a curve to the piece and a jump ring was soldered on. A bail was made and soldered around the jump ring. The piece was then placed in a warm pickle solution to remove fire scale caused by the blow torch. Finally lots of polishing to achieve a high shine before hanging the pendant on its chain.
£38
Free carriage within the UK