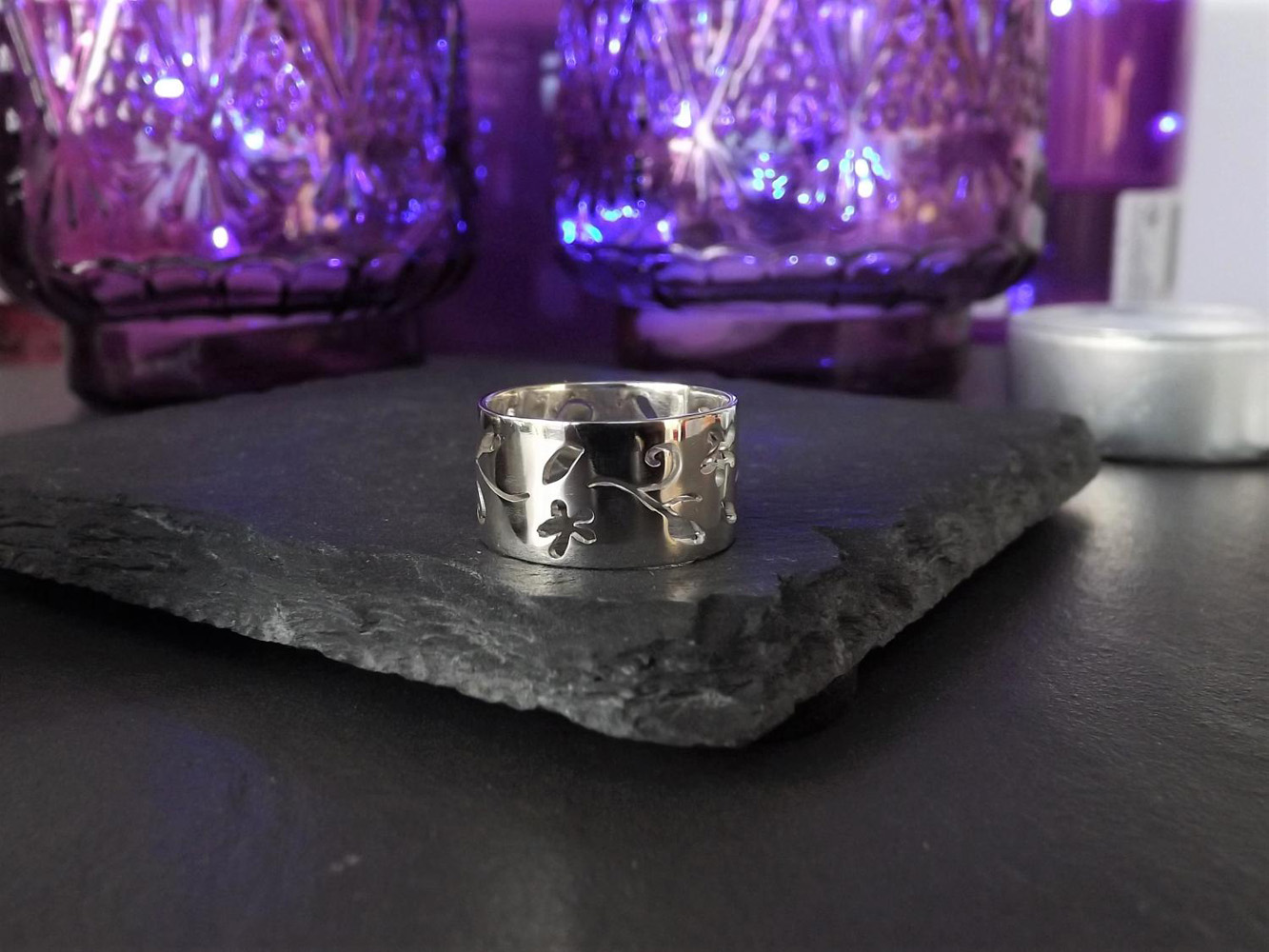 Trailing Jasmine Handmade Silver Ring, Wide Silver Band with Cut Out Design, UK Size M
RWCJ*M002
A beautiful sterling silver handmade ring with a cut out trailing plant design, inspired by climbing jasmine.
UK Ring Size: M

Materials: Sterling Silver
Made using traditional methods. The design was drawn freehand, and then cut from sterling silver sheet with a piercing saw. The rough edges were then filed and sanded and the ring was shaped and soldered. It was then cleaned up and polished to give it a lovely shine.

As each handmade item is unique, I list them individually and the one you see in the photos is the one you will get.

Please see my other listings for similar rings in alternative sizes.
£32
Free carriage within the UK