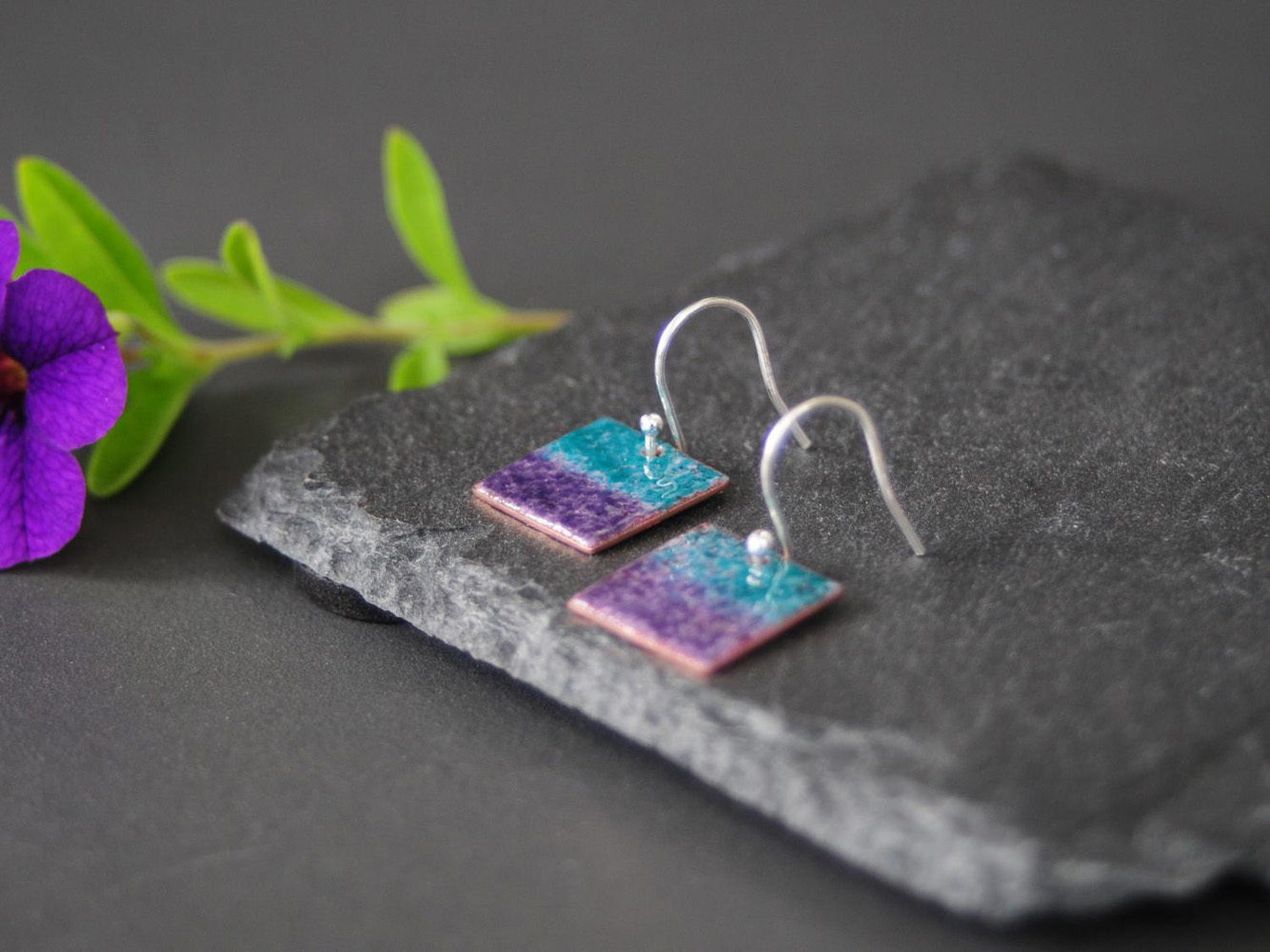 Square Enamelled Copper Earrings, Dangly Earrings, Turquoise and Purple Enamel, Silver Beaded Ear Wires
EDCETP001
Beautiful effects created by vitreous enamels of purple and turquoise glass on these copper squares. Minimalistic geometric earrings hung on sterling silver beaded ear hook wires.
Length: 1.5 cm

Width: 1.5 cm

Materials: Sterling Silver, Copper, Glass Enamel

Hand made using traditional methods. The squares were individually cut from sheet copper using a piercing saw then filed to remove the rough edges and sanded with abrasive paper to smooth the edges and remove scratches. The enamel was created using very fine glass powder, which is carefully sprinkled over the piece before heating from the underside with a blow torch until the glass melts and fuses to the metal. Finally the fire scale caused by the blow torch was removed and the pieces polished before attaching to the silver ear hooks.
£22
Free carriage within the UK