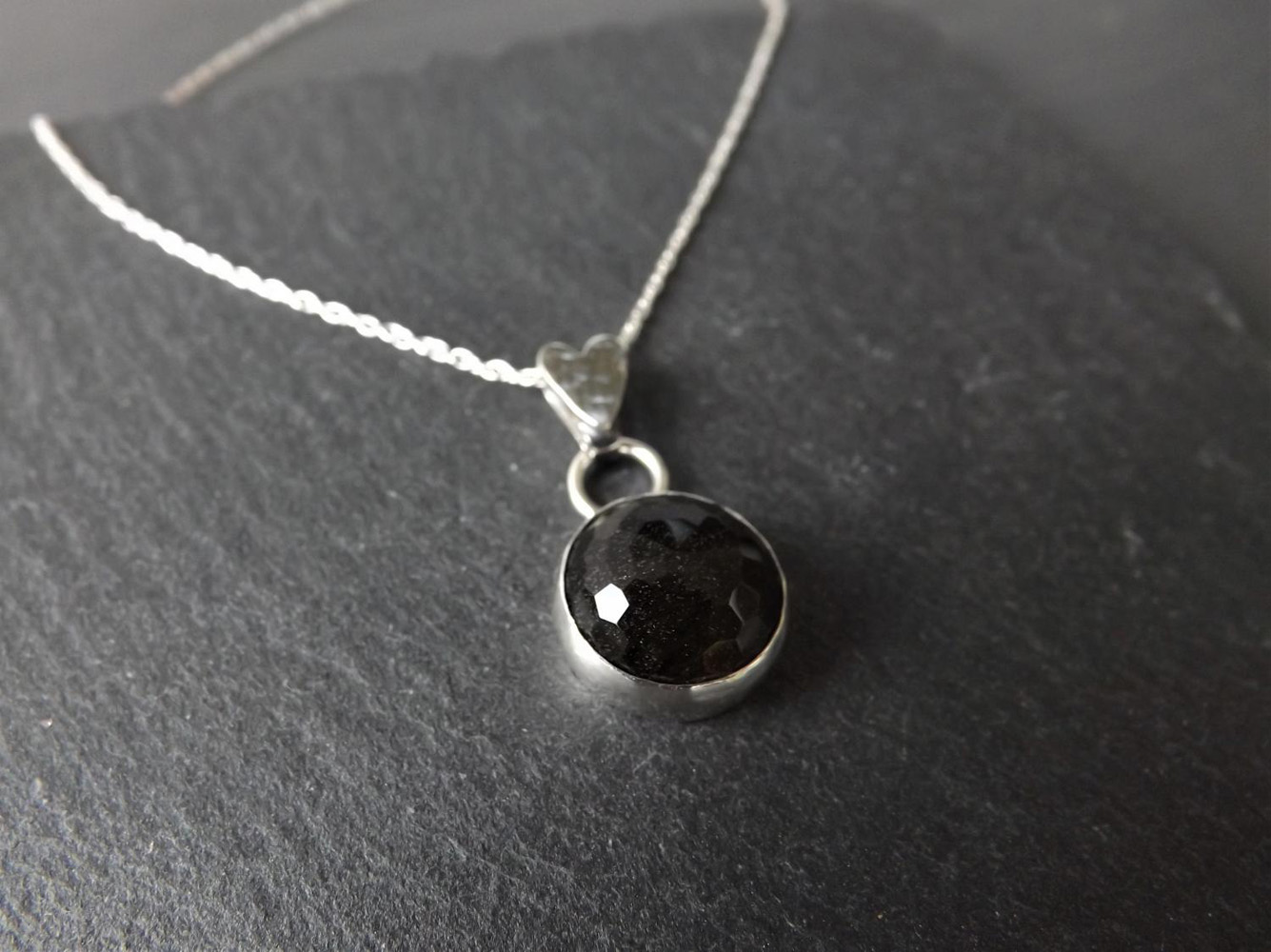 Shimmering Gold Obsidian Gemstone and Silver Pendant, Hammered Silver Heart Necklace, 16
NPSRGM001
This fascinating shimmering black natural gemstone, gold obsidian is created when gas bubbles from the original lava flow are trapped in the rock as it formed. The impurities of the gasses cause the obsidian to have a magical golden sparkly appearance. Watch the video to see how it sparkles! 12mm gemstone cabochon set in silver, attached with a bail decorated with a little hammered silver heart and hung on a 40cm (16") sterling silver rope chain.
Chain length: 40 cm

Pendant height: 25 mm

Pendant width: 12 mm

Materials: Silver, Stone

Gemstone: Gold Obsidian

Stone size: 12 mm
Hand made using traditional methods. The stone setting was created by fitting a very thin strip of fine silver bezel around the gold obsidian and making an ring that was then soldered to a sheet of sterling silver. The pendant was then cut, filed and sanded and a jump ring soldered to the top. The bail and hammered heart were created from sterling silver and soldered in place. The piece was placed in a warm pickling solution to remove the fire scale caused by the blow torch, followed by lots of cleaning and polishing to give the pendant its lovely sheen. The stone was then placed in the setting and the silver bezel shaped over the stone and burnished before hanging the pendant on its chain.
£42
Free carriage within the UK